Job Descriptions
The importance of a proper job description cannot be overstated. In its most basic form, it's a plain-language tool used to describe the duties and responsibilities of the specified position. However, the importance goes far beyond that. A job description should be directly tied to performance reviews, salary adjustments and providing accommodations under the ADA. It also impacts recruitment, EEO reporting, establishing titles and developing career paths. Join us for this 1-hour webinar while we dive into the often neglected and maligned Job Description.
Choosing a Payroll/HRIS System
So why is my HCM platform not able to do all that I want it to do? Many times, the platform you are using is more than capable of handling what is needed. Often, the issue is not the technology, but rather the process behind the technology. Most employers want to employ technology to assist with growth, but fail to recognize that with growth comes change. Therefore, many employers need to accept the change and reevaluate their processes to maximize internal efficiencies as well as get the most out of their HCM platform.
Employee Leave – What you need to know
When it comes to Employee Leave, there are multiple types and many considerations to take into account. Whether it is FMLA or just your regular sick leave, there are a plethora of issues you may run into, and we will go over the aspects of leave you will need to consider, to stay compliant and problem free.
Available Now
HRCI Approved
Most events are pre-approved for Recertification Credit Hours.  Where applicable, CE credit for live events will be provided at the completion of the session. After completing a webinar, an HRCI code will be provided to attendees who were in attendance for the specified amount of time.   Recertification credit hours may be applied toward aPHR™, PHR®, PHRca®, SPHR®, GPHR®, PHRi™, SPHRi™ recertification through HR Certification Institute® (HRCI).
Please make note of the activity ID number provided.  For more information about certification or recertification, please visit the HR Certification Institute website at www.hrci.org.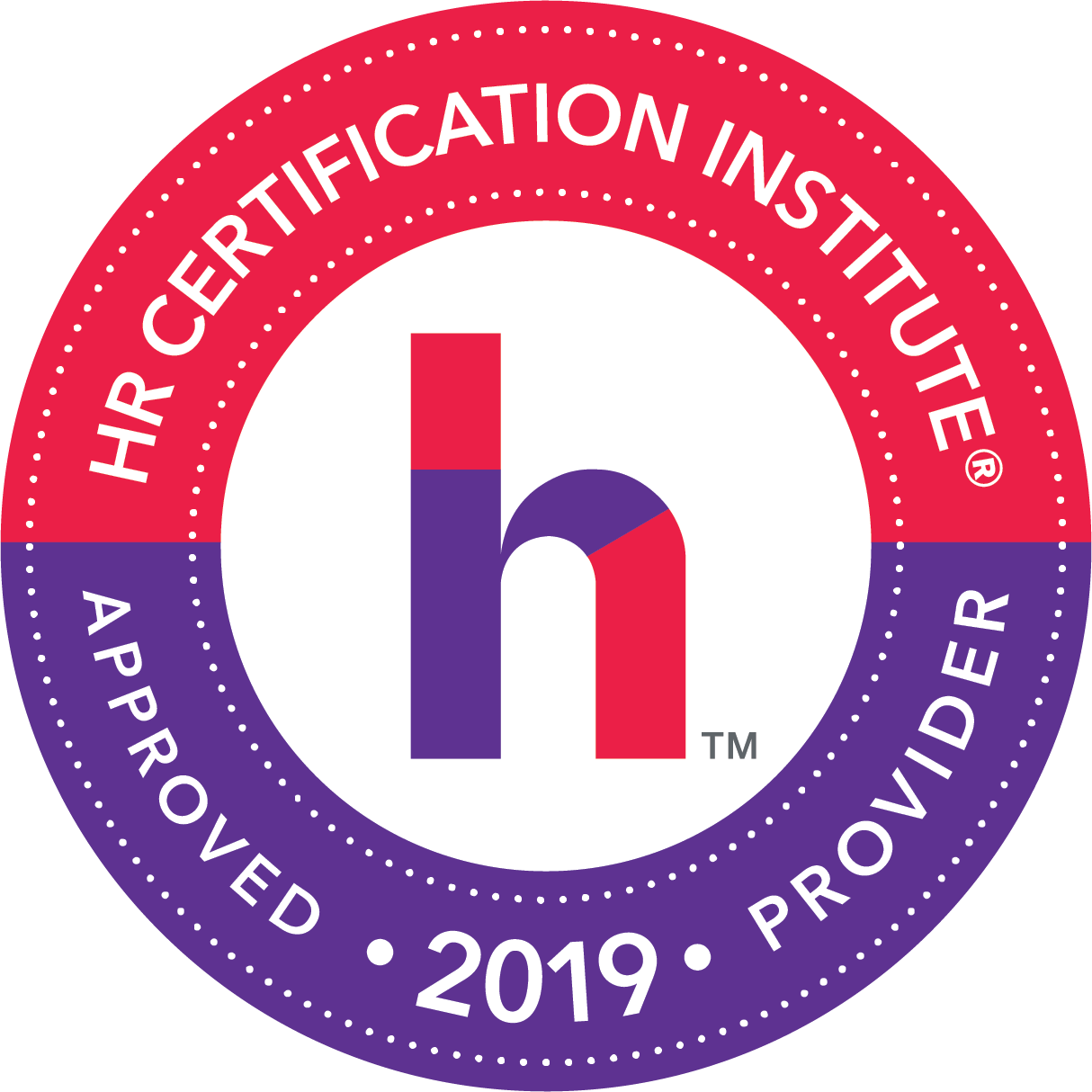 Stop By
7430 South Creek Road, Suite 300
Sandy, Utah 84093
5135 E. Ingram Street, Suite 8
Mesa, Arizona 85205